One World Nannies has a base in New Zealand and one in London, and has provided assistance for nannies and parents for the past 9 years. Sue and Ruth offer a very personal support system throughout the selection process and follow up progress during the placement itself.
Who are we?
Friends since school we are mothers with backgrounds as wide ranging as a bank manager and a midwife and we realise the importance of finding the right childcare solution for your family.
We would be very happy to discuss any particular requirements. Fill in a "Parents application" or "Nannies application" for an obligation free chat by phone or email and we will get back to you quickly.
One World Nannies Limited – UK
Sue Godwin – One World Nannies UK
Registered Office: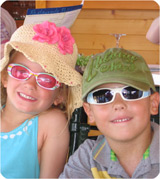 8 Hemmells
Basildon
Essex SS15 6ED
UK
Email: sue@oneworldnannies.com
UK Contact Number: 07718 968484 9am-5pm Monday-Friday
Registered Limited Company – 6789520
One World Nannies Limited – NZ
Ruth Elliott – One World Nannies NZ
PO Box 1430

Nelson
7040
New Zealand
Email: ruth@oneworldnannies.com
NZ Contact Number: 027 522 4969 9am-5pm Monday-Friday
Registered Company – 1422620
Skype address: oneworldnannies.com
Member of NEONZ and Prime Agencies
Nanny Education Organisation New Zealand
Our Nannies Recommend Us!
"Sue and Ruth are absolutely amazing and I recommend One World to anyone I can. They work so hard to find you your perfect job and they never forget about you even after you have your job they are calling up to check up on you and have a good old chat. Thanks guys for all your hard work."

Steph

"I would highly recommend One World Nannies to others looking for a job. Sue and Ruth are very friendly and really care about your needs and wants. They call regularly to see how you are getting on and hand out really good advice when needed. They have manged to build a good base in London and are willing and able to find the right job for you!!"

Caroline

"I want to thank One World Nannies for the wonderful ongoing support they have given me this year. They helped me through the difficult battle I had with Ofstead to become registered, fighting daily battles for me! They are in contact regularly to check how I am, provide advice when I need it, and in my opinion are the best nanny agency around! I have an amazing job and perfect bosses that I will be so sad to leave when the time comes!"

Amanda